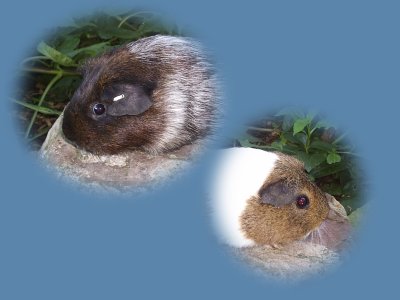 Jordan Hollow raises Smooth Coats and Crested's , in Dilute & Intense Brokens, Agouti's, Roans and occasionally Self, Currently working on perfecting the silver agouti/white broken Americans.
Please email us at jordan.hollow@cogeco.ca for information on cavies available for adoption, located in the Niagara Area Ontario Canada.
Jordan Hollow prides themselves with the quality of our Cavies, over 33 yrs of raising cavies and earning many Best and Reserve in show wins and Multiple Breed wins
Jordan Hollow offers cavies for Show, Breeding and Cherished Companions, many of our cavies are featured in the recent book published by Barron's "The Guinea Pig Handbook" our Multiple Best in Show / Best of Breed Champion Jordan Hollow Protégé is pictured on the front cover and many times within ! and two of our cute juniors on the back page and many others throughout.
Recipients of the "Biomedical Research award and Animal Health Award from the American Veterinary Medical Association".....
Jordan Hollow travels to many Ontario shows, MI, NY, ACBA Specialty and ARBA Nationals
Members of ARBA, ACBA, OCC, DRCBA & NYSCF